MATH News
Dear all,
I am happy to announce that we have two Outstanding TA Award recipients for the 20-21 academic year: Hoda Malak and Jadyn Breland. Both were nominated by Professors Bauerle, Lin, Tromba and Migliore.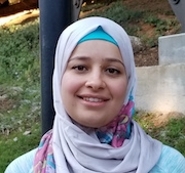 Hoda: Over the last several years Hoda has regularly worked for us as a teaching assistant for the online calculus courses and her performance has consistently been outstanding. From the many discussions and e-mail exchanges we have had with her, it is clear that she genuinely cares about her student's success and, when justified, tirelessly advocates on their behalf. We all deeply appreciate her feedback on assignments and how classes are going. Hoda has been a tremendous asset for our students and as a consequence has been instrumental in helping make our classes a success. We strongly believe that her consistent outstanding work should be acknowledged by our department.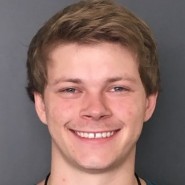 Jadyn: has worked for us as a teaching assistant for the online calculus courses several times over the last two years, and has always been an exceptionally good teaching assistant who is very much appreciated by all of us. This quarter he is the lead teaching assistant in a large lecture course. It does not matter what task you assign Jadyn, he is always incredibly responsive and 100% on top of things. He does an equally outstanding job engaging students in our Piazza discussion forum, teaching his sections, organizing a group of TA's to get the grading work done efficiently, fairly and timely. Jadyn is an enormous asset for our department and he should be recognized for his consistently outstanding work.

Congratulations Hoda and Jadyn!
[Gina Hernan 20 May 2021]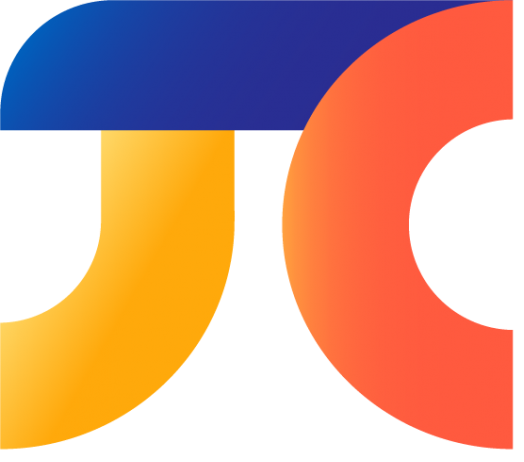 Pi Day on Sunday, March 14 -- and the timechange [1 March 2021]

And now without further ado : the 2020 newsletter ! Enjoy ! (and keep away from fire...) [2 Sept 2020]
Better late than never dept. : we present the 2019 newsletter ! (next issue coming soon...) [18 August 2020]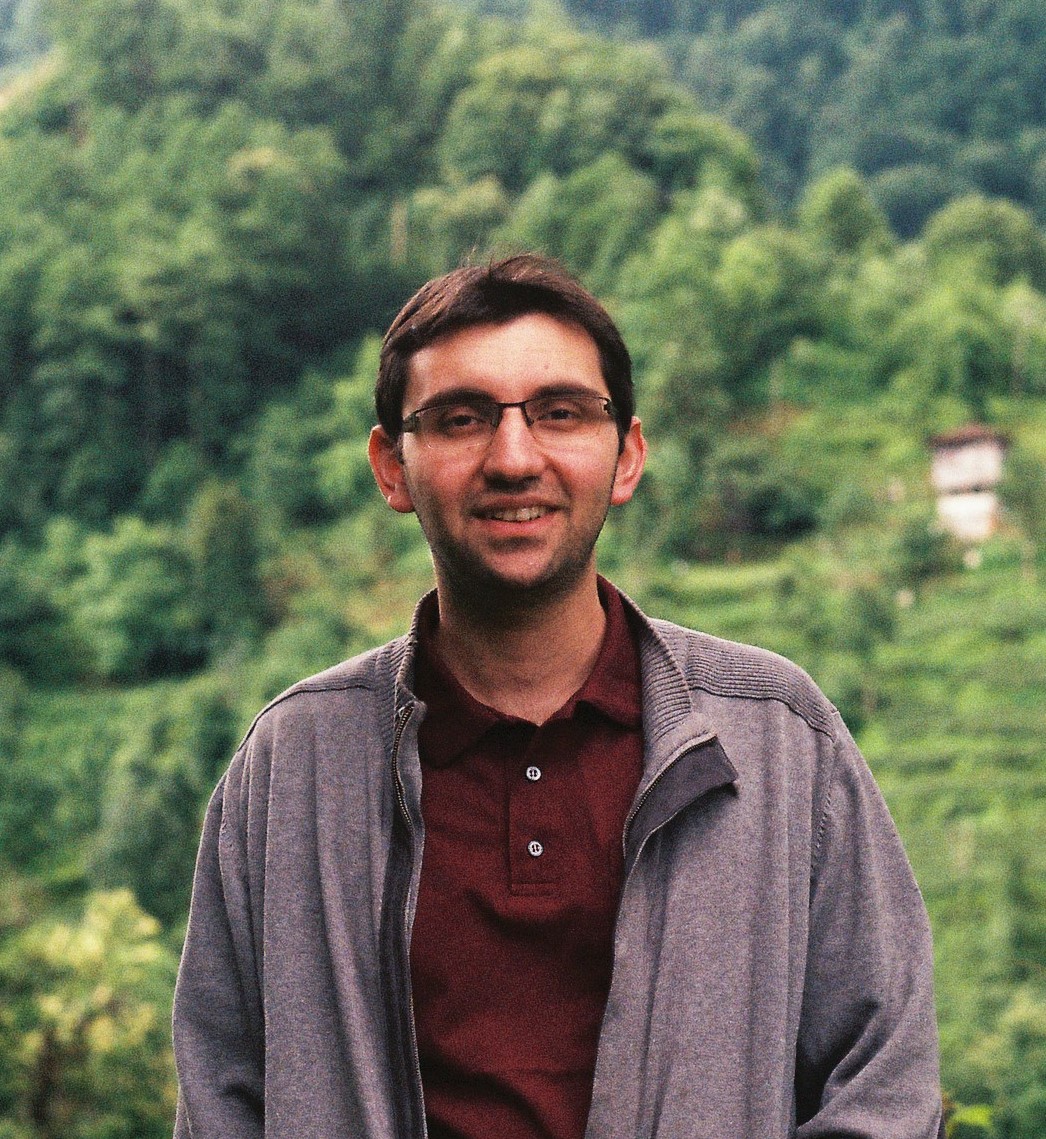 Burak Hatinoglu


I am from Turkey, and grew up in Istanbul. After obtaining my undergraduate and M.Sc. degrees in mathematics from Bilkent University, I moved to Texas for graduate school. I received my Ph.D. from Texas A&M University in 2020.

In broad sense, my research lies within analysis and mathematical physics. In particular, I am working on inverse spectral theory of differential operators, Chebyshev and orthogonal polynomials and Toeplitz operators.

Besides mathematics, I like to spend time on literature and basketball.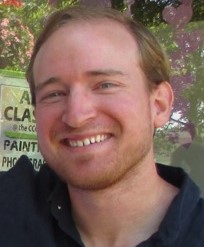 Andrew Kobin
My name is Andrew Kobin. I'm originally from a small town near Milwaukee, WI, and I received my bachelor's and master's degrees in math from Wake Forest University in Winston-Salem, NC, as well as my PhD from the University of Virginia in Charlottesville, VA, in 2020. I'm excited to start my position at UCSC!
I think about many topics in arithmetic geometry, number theory and homotopy theory, including: stacks, wild ramification invariants, modular forms, zeta functions and so-called "enriched" enumerative geometry. I'm also always happy to chat about anything that's not on this list, so please don't hesitate to introduce yourself over email (for now) or come by my office (hopefully in the near future).
Beyond math, I enjoy playing music, walking my dogs, learning languages and spending time outdoors. I can't wait to explore the Santa Cruz area - suggestions are welcome!
[2 August & 27 July 2020]
Richard Montgomery retires. We are honored by his many services, and sad to see him leave. However, he will still be on-campus for a while, mentoring his graduate students... and whispers suggest that he will grace us with a final(?) offering of Math 209 in Winter 2021. Ave, Richard. May you always land on your feet. [14 July 2020.]
"A big influence on my career has been `classical' gauge theory: the geometry of a principal bundle with connection. Following the physicists Shapere, Wilczek and Guichardet, I explored the connections between gauge theory and questions in everyday (not high energy) physics and control such as how does a cat, dropped from upside down, [land] with zero angular momentum? Idealizing the cat to consist of only three mass points led me deep into the jungle of the three-body problem, where I have stumbling about in wonderment ever since."
The Three-Body Problem : Its figure-8 solution is perhaps the most famous work of Distinguished Professor Richard Montgomery. His unexpected, elegant answer to a centuries-old question of chaos is intriguing in its beauty.
Watch a video about the 3-body problem on PBS (via YouTube.) 
Richard Montgomery and the three-body problem published in Scientific American. [article]
Dan Cristafaro-Gardiner to do a rare, second year at IAS. His von Neumann Postdoctoral Research Fellowship has been extended, and he will remain at the Institute for Advanced Study (IAS) in Princeton, New Jersey for the 2020-21 academic year, adding to his 2019-20 fellowship. Congratulations to Dan ! [10 July 2020]
Congratulations to Allegra Martino and Morgan Makhina, this year's recipients of the Youngs Award ! You can read more about them, the award, and previous recipients at the undergrad awards page. [19 June 2020]
Outstanding TA Awards 2019-20 go to Brynn Caddel and Cheyenne Dowd ! Great job !! [Summer 2020]
*** As you can probably see, we are in the process of updating our website. Expect a chance of changes, some of which will endure... and hopefully the mistakes and glitches will be transitory. DON'T PANIC. It'll be all right in the end... [Summer 2020]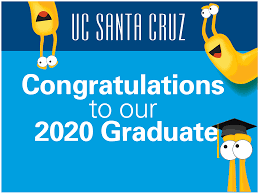 *** Congratulations and well done to those graduating or moving on to other opportunities. Best wishes, thanks, and farewell, to all our 2019-20 leavers ! We miss you already ! Sign our yearbook... 
Special goodbyes to Richard Montgomery, Mark Eastman, Johan Steen, and Sandra Nair. [June 2020]
Marty Weissman to receive Guggenheim Fellowship for 2021-22.  He will use the award to support his current project, a series of 60 images which visualize the nature of prime numbers. In the spirit of his 2018 book An Illustrated Theory of Numbers, this new work will tell a history through pictures, literally illustrating the development of concepts across time. [10 April 2020.]
François Monard awarded NSF CAREER Grant for his work in integral geometry and imaging techniques. "The basic problem is to reconstruct the internal features of something based on an understanding of how particles or waves propagate through it, and problems of integral geometry arise when the measurements take the form of cumulative values along a family of trajectories. Some applications should take into account that information often propagates along curves instead of straight lines, and addressing this issue is one of the main geometric motivations of my project." [24 January 2020.]
Viktor Ginzburg named Fellow of American Mathematical Society.  "For contributions to Hamiltonian dynamical systems and symplectic topology[,] and in particular studies into the existence and non-existence of periodic orbits." "The designation as AMS Fellow honors members of the society who have made outstanding contributions to mathematics and to the profession." [5 November 2019]
Harold Widom, professor emeritus, to receive 2020 Steele Prize for Seminal Contribution to Research. He and colleague Craig Tracy will be recognized for their 1994 paper, "Level-spacing distributions and the Airy kernel." This contribution to mathematical physics is the origin of what are now called Widom-Tracy distributions, and their development is "considered a major breakthrough of lasting importance." [30 October 2019.]
Mathematics Department Develops Online Courses. "The online calculus course taught by Frank Bäuerle (left) and Anthony Tromba (right) is the first cross-campus online course that satisfies prerequisites at all nine UC undergraduate campuses." [1 July 2015]