Awards, Honors 
2018
Outstanding Teaching Assistant Award goes to Sean Gasiorek! Congratulations!!
Congratulations to Derrik Mather, Alyssa Soderberg and Timofey Peshin, recipients of Mathematics Awards Spring 2018!
Faculty Honors & Prestigious Awards
News
Mathematical 
Research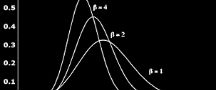 The Random Matrix Theory Group
We are happy to announce Dan Cristofaro-Gardiner's has won the Institute for Advanced Study (IAS) von Neumann Postdoctoral Research Fellowship in Princeton, New Jersey, for the 2019–2020 academic year. Cristofaro-Gardiner is one of the leading experts in the areas of three-dimensional contact topology and dynamics and has made fundamental contributions to the work on the symplectic packing problem. Congratulations to Dan! More...
Upcoming 
Seminars & Events
Contact 
Us
The Mathematics Office is located in McHenry 4111. Office hours from 9:00 am-12:00 pm and 1:00-3:30 pm. Faculty, lecturer, and TA offices are also located on the fourth floor.
Quick 
Links
Click on the links below for more information: